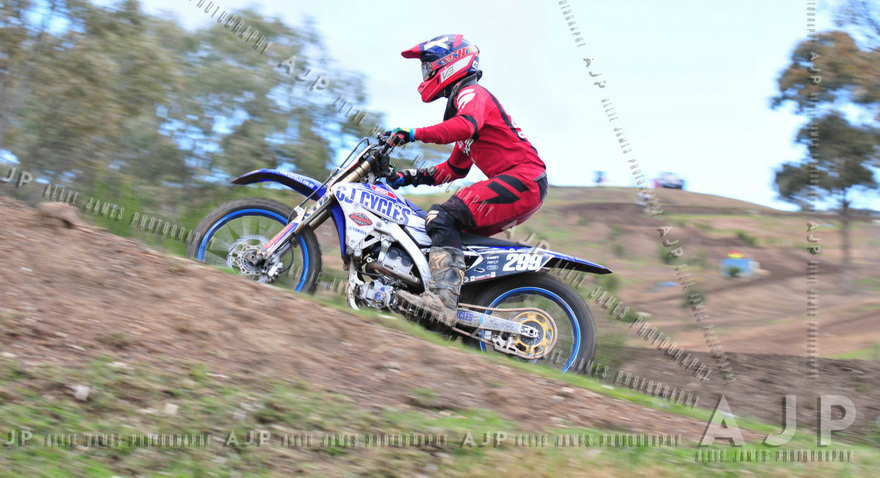 The Northern Regions hit Broadford last weekend! By all reports, the track was 'awesome' until it got away from the riders with the massive volume of rain. Based on Facebook track reports across the state, it looked like no track really escaped the torrential rain over the weekend!
Talk about notable riders, Cheyne Boyd and Jack Simpson turned up to have some fun in the mud. Boyd who is an incredibly well known Supercross rider cleaned up in the MX Open with a more than healthy lead of over 50 seconds on second place's Dale Lyons.
Tyler Wiremu a native New Zealand rider who has come over for the Word Junior MX Championships could be seen in the 85cc big wheel class getting some much needed time in the saddle before this weekend's upcoming championships! Wiremu took out the 85cc big wheel class with ease.
Mitchell Cinquegrana from the Seymour MX club put in a great effort in the MX2 lites B-Grade, taking out the class across both A and B-Grade's, which is a stellar effort for his second year in senior B-Grade; he is really making his mark that's for certain!
Cinquegrana is leading up the overall championships for the MX2 lites B-Grade, with his consistency throughout the season being his strength; Lyons only 14 points behind, so it's still very much anyone's game at this stage.
To the juniors and the 125cc class had some great female representation with Madi Healey, Olivia Kimball, Elli Hay and Grace Mccowan all taking on the boys.
Healey coming in an impressive 6th out of a field of 13 competitors, she was only about 6 seconds off first place to boot; also as the class was a mixed A and B-Grade, she would have placed 3rd in just the B-Grade class against the boys! Healey also took out the girl's class with ease!
Jaxin Harvey came out strong in the 85cc small wheel class, with Cole Hendy, Cayd Tumai and  Broden Webb putting on the pressure all weekend, making each other work for their finishing positions. It was so tight that one of the finishes between Harvey and Webb came down to 0.08 of a second! Now that is good racing and good to watch!
In the Vets and the over 35's saw Dan Ronald, Scott Briant and Matthew Mcmahon in a tight pack for much of the weekend, add in the over 45's and Alistair Maxwell and he takes out both the over 35's and over 45's, talk about schooling the younger ones!
The final round of the Northern's is set for the 9th of September at Winton with the awards presentation to follow the meeting!
Image credit: Allie James Photography. More images can be found at: https://www.flickr.com/photos/140751398@N07/albums/72157670304091707/page1