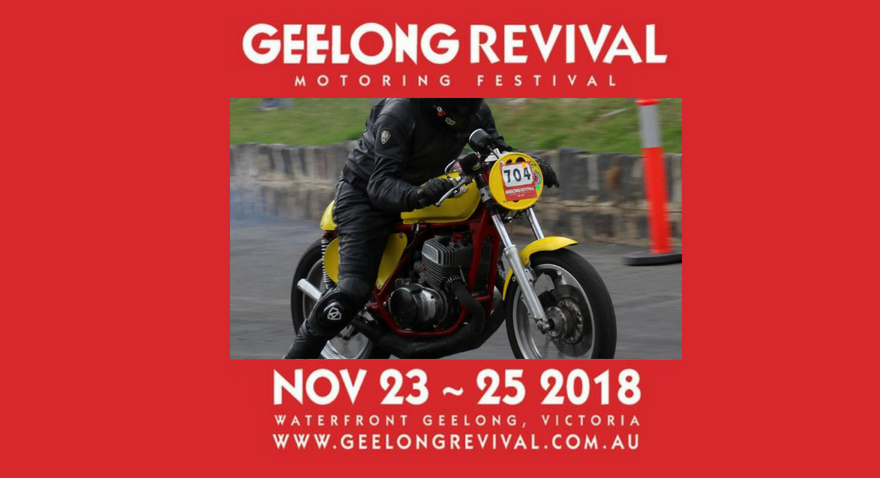 QUARTER MILE SPRINT
A huge part of the Geelong Revival Motoring Festival is the National Sprint Title, Quarter Mile Sprints. The historic Sprints have been conducted in the same location since 1956 and are no doubt the focal point of the entire event. Almost 300 cars and motorbikes compete for the coveted Geelong Revival Motoring Festival trophy in a range of historic classes.
CITY CRUISE
The City Cruise kicks off a huge weekend of classic motoring with a relaxed atmosphere that will soon see your weekday worries melting away. Cruise through the beachside streets of the Geelong waterfront and CBD. The festive season brings perfect cruising weather and participants travel from around Australia to showcase their unique cars and bikes. Spectators will have the opportunity to see the enormous collection of exotic vehicles parade their way through the streets of the Geelong waterfront on the Friday evening, finishing up in the waterfront precinct for a casual celebration with music and food trucks.
MOTORCYCLE MECCA
Motorcycle Mecca on Transvaal Square is all good… no Evel. This is the place for all things two wheels and wild; whether vintage or new you are sure to find some real treasures here.
With manufacturer displays, exhibits, live demonstrations and hundreds of bikes on show you are sure to satisfy your inner Evel Knievel. This area also has a great selection of food vendors and motorcycle club displays and offers a great view of the Sprints track where you can see both cars and bikes compete for National Sprint Titles and the pre-race frenzy in the holding bay.
Those displaying bikes may ride-in and ride-out any time during the day with plenty of space available.
If you wish to register for a club space or have questions please email motorshow@geelongrevival.com.au
THE PITS
Get right in to the heart of the action in the Geelong Revival Pits where you'll see over 100 bikes and cars being prepared for action on our Sprint track.
You'll also have the best seats in the house with a spot at the Pit Bar trackside or get the best view in motorsport around the iconic Geelong Revival start bowl.
You never know who you'll meet in the Pits – past racing legends and their cars are always near. Here you will be able to talk to the drivers and Pit Crew and get up-close-and-personal with all the best cars on the track.
This is where the real action happens and your senses truly come alive. This is the real, raw deal.
Experience the real Geelong Revival in The Pits.
MORE INFORMATION AT: https://geelongrevival.com.au/the-attraction/