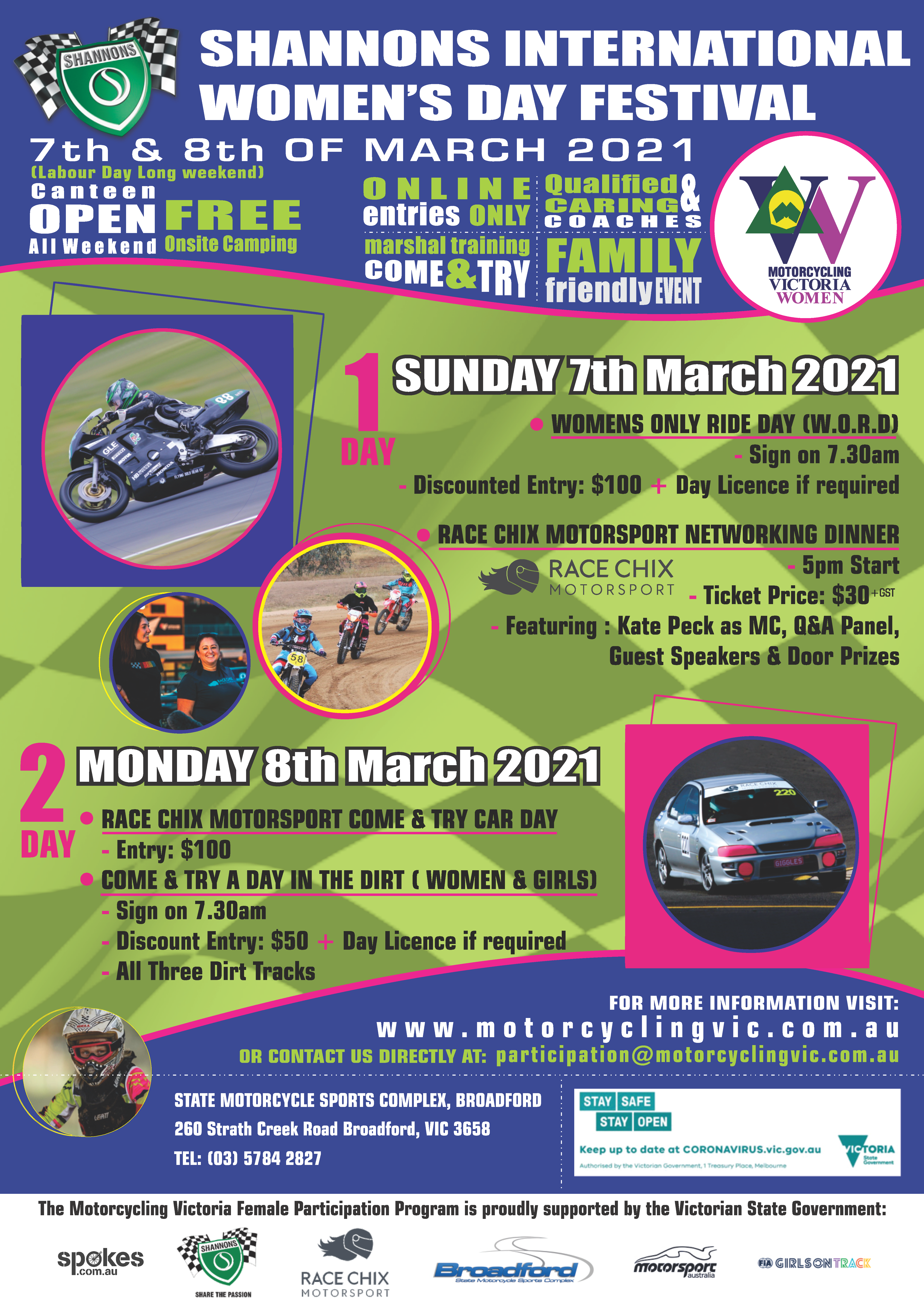 INTERNATIONAL WOMENS DAY FESTIVAL
Motorcycling Victoria are excited to announce the
2021 Shannons Insurance International Womens Day Festival.
Running at the Broadford State Motorcycle complex, over two days on the Labour Day weekend (7th and 8th March) with something for everyone.
First up on Sunday 7th March we have the Womens Only Ride Day (W.O.R.D) on the Road Race Circuit. (You can enter HERE).
After a day of riding join us for a night of networking and more at the Race Chix Motorsport Networking Dinner you can secure your ticket HERE.
Wake up Monday Morning and take your choice between Bikes on the Dirt Tracks or Cars on the Road Race Circuit.
Come & Try a Day in the Dirt (Women & Girls) Enter: HERE
Road Race Come & Try Cars HERE
If you have ever wanted to get involved and have a try – why not get involved on a day that is entirely about celebrating women across the world?
No Bike?  but still want to be involed, register your interest here:  VOLUNTEERS Without the help of Volunteers we have no sport!
Training will be supplied for Road Race Marshalls on Sunday.
Keep an eye on the MV Calendar  and MVWomen Facebook page for all the latest .
For everything you need to know about International Womens Day, please visit www.internationalwomensday.com 
#ChooseToChallenge  #IWD2021