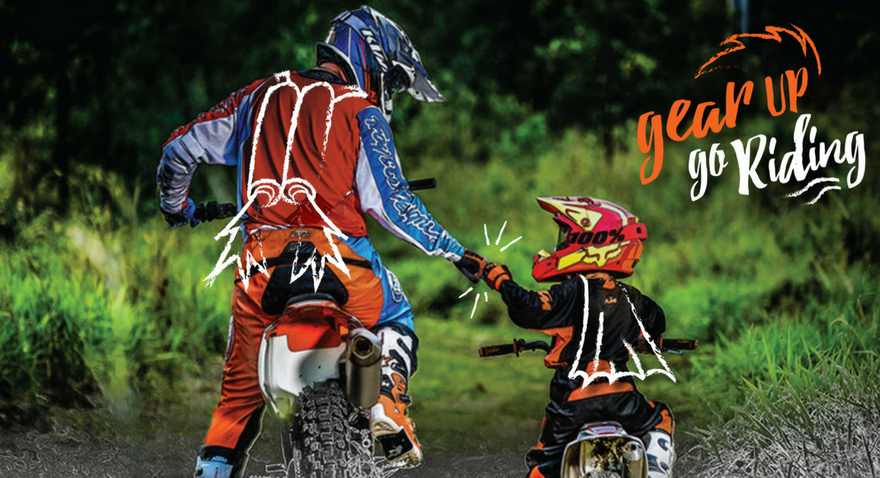 Motorcycling Victora (MV) is excited for this years KTM Ride4Kids supported by Challenge.
Taking place THIS SATURDAY at the Broadford State Motorcycling  Sports Complex.
Daniel Chucky Sanders is pumped and will be racing in the Vincent Chiodo Cup!
With racing,  recreational riding, and some big names in tow, this is something for everyone at the KTM Ride4Kids day – Even if you just want to spectate and meet some of Australia's best riders like Chucky!
Hope you're all getting excited and starting to gear up… Daniel Chucky Sanders sure is and this year he will be racing in the Vincent Chiodo Cup!Looking forward to seeing you all next weekend!

Posted by Challenge supporting kids with cancer on Saturday, 18 August 2018
The KTM Ride4Kids continues to be Australia's biggest charity dirt bike event!
Enjoy a fun day out on the track, raise much-needed funds for kids living with cancer, and go in the draw to win some amazing prizes – including two KTM Bikes, riding gear from Fox, Collective and much more!
The highest fundraiser will win their choice between one of two 2018 KTM bikes, with the second bike being raffled to anyone who raises over $300.
RACE THE VINCENT CHIODO CUP TO WIN COLD HARD CASH, FROM A PRIZE POOL OF $12K!
Secure your spot as one of 40 riders and compete in 4 x 12-minute back-to-back races for your chance to win cash prizes.
1st PRIZE: $8,000
2nd PRIZE: $2,000
3rd PRIZE: $1,200
4th PRIZE:  $500
5th PRIZE: $300
Simply complete the Vincent Chiodo Cup registration form HERE and fundraise $300 via Everyday Hero!
What are you waiting for?!
ONLINE REGISTRATIONS FOR GENERAL RECREATIONAL RIDING (HERE) CLOSE AT 5:00 PM THURSDAY 23 AUGUST. However, you can still register at the event on the day.