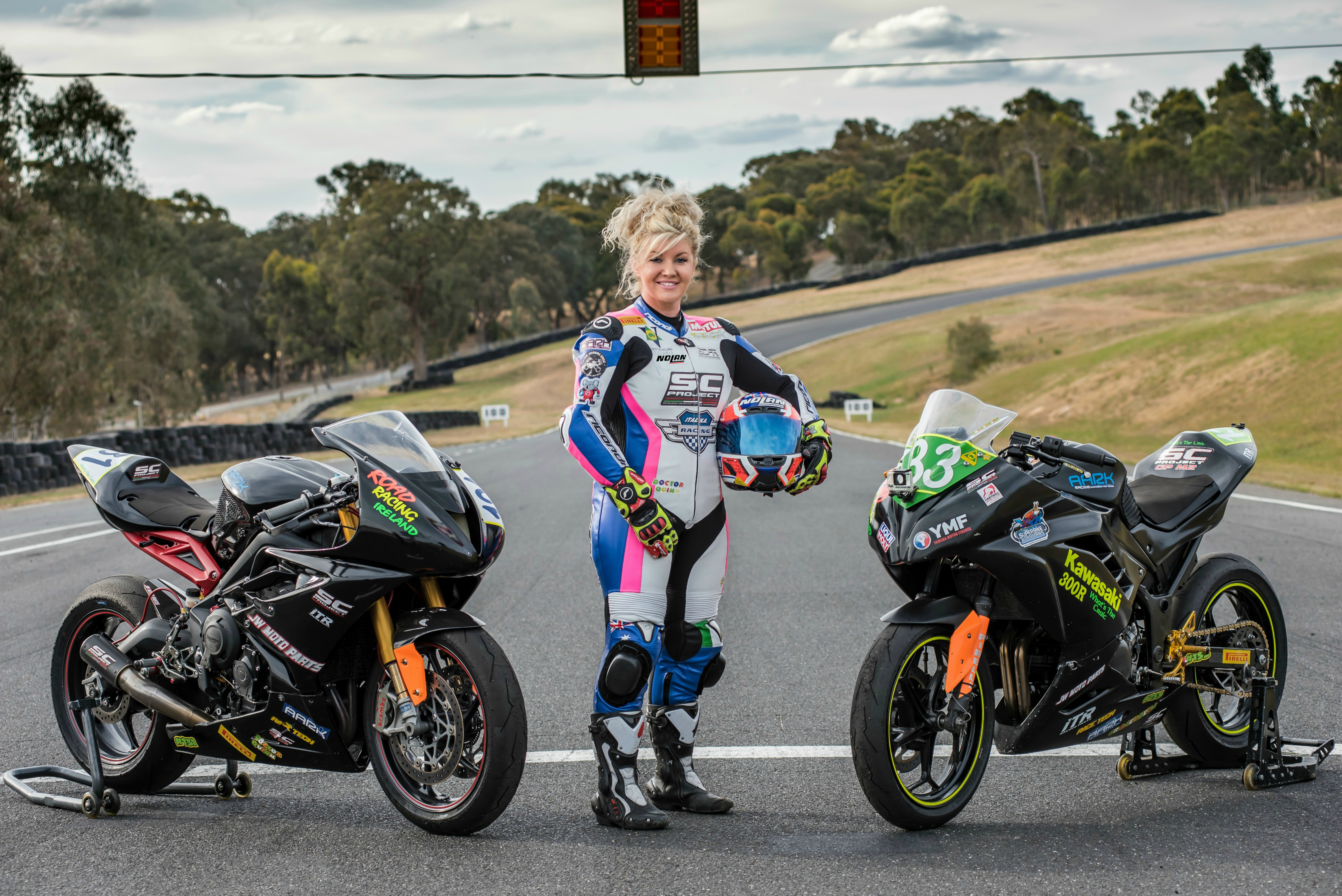 Grace Poutch (Gracesheen #33) to race Italika Women's World Cup
Story by: Marty Thompson
Photos: Serge Piastra Photography
Victorian Supersport 300 rider Grace Poutch, who was the runner up in the 2018 Pirelli Motul Victorian Road Racing Championship,  has been invited to race at the Italika Women's World Cup to be held in Mexico on the 1st and 2nd of  December at the Autodromo Guadalajara. Italika, although relatively unknown in this part of the globe, is a huge force in American and Latin American motorcycle racing, where the results from all classes in the Moto GP and World Superbike championships fill the leader boards with Latin American surnames. In 2016, Italika Racing embarked on a new series to foster and promote women's racing globally. The series which is run in cities across South America is Endorsed by the FIM (International Motorcycling Federation), Dorna, the FMM (Mexican Motorcycling Federation) and the FIM Latin America. It is the first and only world championship for women.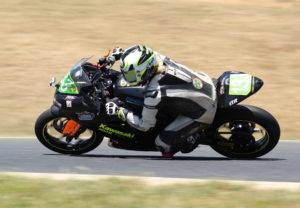 Italika created an alliance with "Lorenzo Competicion Mexico" who's very famous surname is easily recognisable and who's principle, Chico Lorenzo is in fact the father of multiple world champion Jorge Lorenzo. Lorenzo Competicion Mexico is recognised by International Sports Training, Bike Racing Mexico and DORNA. All companies committed to promoting national and international Motorcycle racing.
The Italika Women's World Cup races Italika Vortex Branded 650cc motorcycles which are all of the same speed, weight and horsepower, using the same tyres and fuel. Meaning that rider skill is the defining factor. And with 31 riders from 15 countries and 5 different continents, the competition will be intense.
Grace, although having been around motorcycles for many years, only took up road racing in 2016, where she entered the W.A. State titles finishing 10th in her first season against a field of 30 other riders. In 2017, Grace made the move across to Victoria and competed in the Australian Superbike Championship and the Pirelli Motul Victorian Road Racing Championship. After a few crashes and some difficult rounds that year, Grace consolidated her efforts and although racing a number of different series, placed most of her efforts into the 2018 Victorian championship and by season end was rewarded with 2nd place in the championship. Grace was also the first woman to sit on the podium in the Supersport 300 class in the Victorian state championships.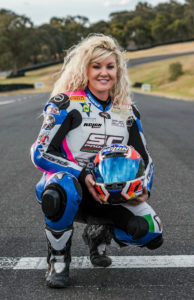 Grace's name was put forward to Italika Racing, which lead to a telephone interview where Grace's grasp of Spanish assisted her in gaining entry to the selection process. This involved a further interview including a review of her racing resume and race results, then finally a medical examination. A few weeks later Grace was formally invited to participate as part of Italika Racing.
Grace will fly to Mexico four days prior to the event, where she will undergo three days of coaching and training with Chico Lorenzo and the Italika Racing Team. Then a full day of promotional activities preceeding the two day race meeting. Saturday will be official practice and qualifying, with race one on Saturday afternoon. Races two and three will be on the Sunday.
Grace feels incredibly grateful and honored to be given this opportunity and speaking with Grace, her excitement and determination is clearly evident.
"…….Racing overseas for the first time and being the only representative for Australia and Oceania is very overwhelming but I have been training and preparing as much as possible in the lead up to the event. Being an international race meeting I know it's going to be a whole new level of competition, having only a short time to learn a new track on a new bike will test me mentally and physically but I'm up for the challenge and I'm going to give it my absolute best and hopefully make everybody at home proud."
Grace also expressed her huge thanks for all those who have not only supported her so far in her racing career, but also assisted and guided her in grasping this opportunity to race on the global stage.

" I've had amazing support from loads of people. Motorcycling Victoria and MV Women's and Girls for their guidance and support in this new opportunity, Ricondi Leathers have made me an awesome set of custom Kangaroo leathers and gloves, Ron Angel have supplied me with two new Nolan helmets and gloves,  Forma have supplied me with two sets of Forma boots, SDR Performance with rearsets and accessories for my bike, Serge Piastra Photography for the great promotional photos, Motorcycling Australia for organising my first FIM international racing license, AON insurance, SC Project, The Grinning Dingo and Andy from Aark Suspension and Tuning for getting my bike handling so well. Lastly, but certainly one of my biggest supporters, Johnny Quinn who has been the backbone of my development and a huge part of making me believe in myself."
We wish Grace the most success in Mexico and are sure she will do Australia proud.
You can keep up to date with Gracesheen's racing on her new Facebook page: www.facebook.com/gracesheen33 and at www.instagram.com/gracesheen_racer_33