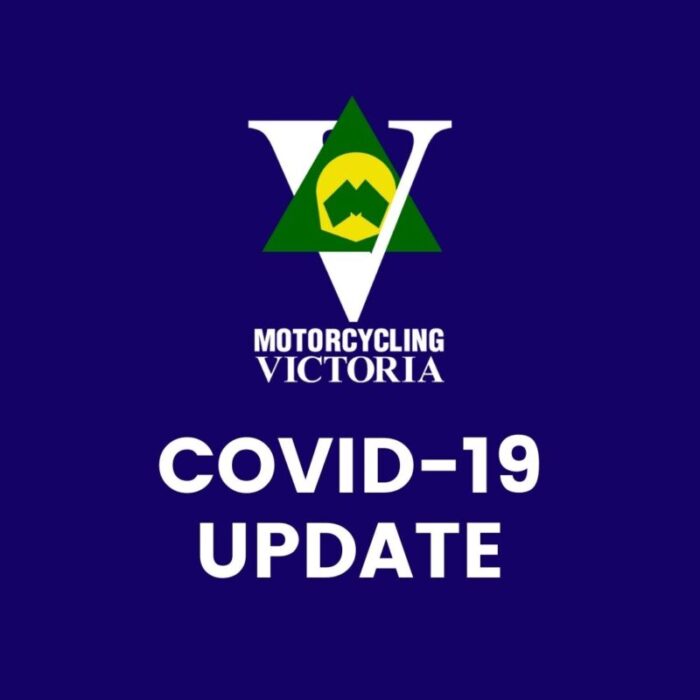 COVID UPDATE 05.08.2021
Update to Restricted Activity Directions
The Restricted Activity Direction have been updated with small changes that could affect any events run by Motorcycling Victoria clubs.
First, there are some restrictions that remain in place are expected to be followed by all.
Masks must be worn in all circumstances outside of your home, unless you have an exemption.
All Venues, Clubs or Organisers

must

appoint a Covid Marshall, who will ensure that every single person who attend uses the QR code or alternative check in system. with no exceptions.
Permitted events can be open for all age groups, and density limits apply (Max 300 in outdoor settings)
What has changed? not very much but spectators are now allowed to attend events, provided that there is no more than 300 people in total.
To read through the Restricted Activity Directions click here to download.
Clubs along the State borded will need to remain vigilant in checking that anyone who attends is following the rules, and if not they must be turned away.  The updated Border Guildelines can be found HERE
The Motorcycling Victoria team want to Thank you all for your compliance with the restrictions, we understand this is a stressful time and hopefully with these restrictions we can avoid any further lockdowns.
For general enquiries please feel free to call (03) 5784 2827
---
To download a copy of the Table of Restrictions click HERE
To doanload a copy of  the Restricted Activity Directions click HERE
To keep up to date on any changes please visit https://www.dhhs.vic.gov.au/coronavirus